THE LEADING PROVIDERS OF Retail Lifts
We offer platform lifts, self supporting lifts and stair platform lifts for internal and external use – and we'd love to help with your next project!
I must complement Invalifts on providing a first class product that met our exacting needs
Retail Lifts
Stairs can present a serious issue to employees or visitors with mobility issues. Through the installation of a retail lift; you're not just improving matters for someone in a wheelchair, but also for anyone with other physical problems, such as a heart condition, broken limbs or pregnant women.
The fitting of a platform lift within your establishment is essentially upgrading the health and safety status within your workplace. Poorly maintained stairwells and staff carrying items up and down stairs can result in injury. Fitting a suitable lift can eliminate any chance of this happening and any possible compensation that may be requested from the incident. Our passenger lifts can cater for both less abled individuals; as well as the fully mobile.
Making sure customers are moved around safely and easily throughout any store is essential. This isn't just for obvious safety reasons but also for retaining customer interest and in-turn; business. It's important that the lift also complies with the Equality Act 2010, which states; retailers have to provide unimpaired access to those who are disabled.
You may have stairs either inside or outside the shop which makes access difficult for the less abled. We've fitted lifts in many shopping centres in the UK, and offer a range of solutions depending on your requirements. Browse our wide range of lifts, including; vertical platform lift, wheelchair platform lifts, wheelchair stair lifts, external wheelchair lifts, small footprint lift and more!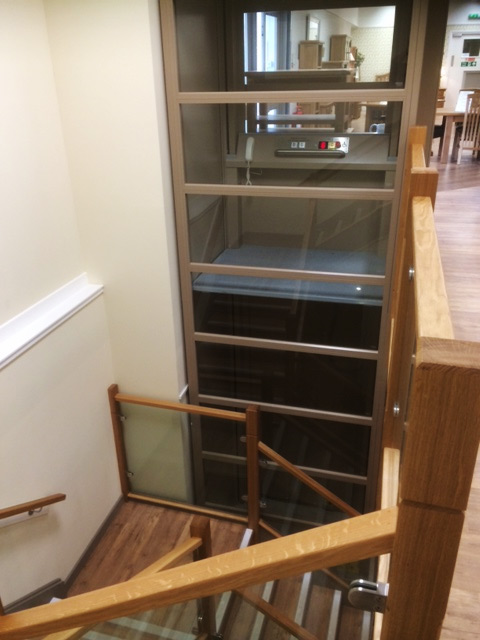 Disabled access for the Furniture Barn
Furniture retailer, Furniture Barn had opened up a retail outlet in Sheffield. To enable access, a platform lift had been specified. After consultation, Invalifts recommended and installed an MC2000 Platform lift. Find out more here: Disabled Access For The Furniture Barn