THE LEADING PROVIDERS OF Tourist Lifts
We offer platform lifts, self supporting lifts and stair platform lifts for internal and external use – and we'd love to help with your next project!
Sincere thanks for the professionalism, dedication and hard work for the recent work undertaken
Tourist Attraction Lifts
We've fitted a range of different lifts at tourist attractions around the UK. Below, you can read about some of the lifts we've fitted in tourist attractions.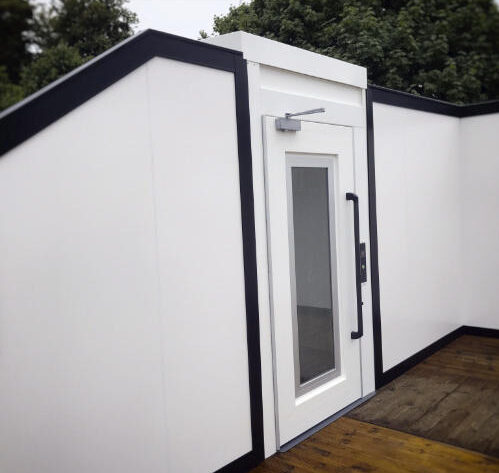 Platform Lift for the Festival of Speed
Invalifts were contacted to supply and install their external platform lift, the LRH400 Platform lift for the Goodwood Festival of Speed. Read about how the LRH400 proved the ideal solution.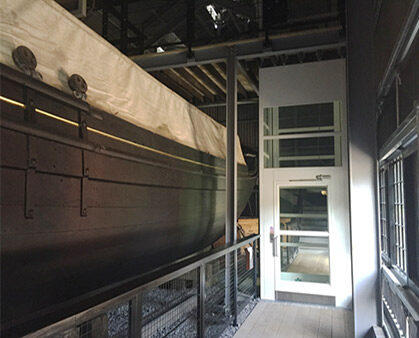 Ironbridge – New Exhibit
Invalifts was asked by a firm of architects to be involved in the development of a new home for the last remaining Severn Trow – The Spry. Read about how the MC2000 proved the ideal solution.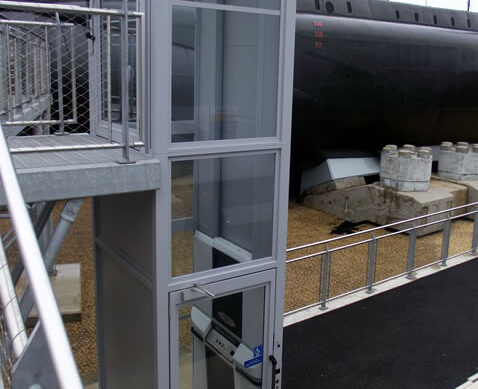 HMS Alliance is onboard with Invalifts
The HMS Alliance is the only remaining WW2 era British ocean going submarine. Serving from the 1940's – 1970's it is a huge monument to the submariners of WW2 and now part of the Royal Navy Submarine Museum in Hampshire. Invalifts were asked if they could find an access solution. Read about how the InvaEuro proved the perfect solution.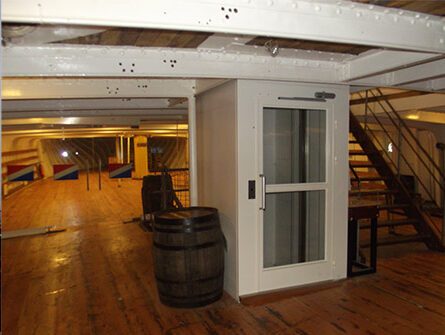 HMS Alliance is onboard with Invalifts
Built in 1896 in Glasgow the Glenlee tall ship measured 282 feet in length and was 245 feet tall. The ship was used for 26 years as a cargo ship and then in 1922 she was used as a training ship for the Spanish Navy. Read about how the M6000 Passenger Lift helped transport visitors around the ship.