THE LEADING PROVIDERS OF HOTEL PLATFORM LIFTS
We offer platform lifts and wheelchair lifts for hotels! Get in touch today and see how we can help you with your next project.
Sincere thanks for the professionalism, dedication and hard work for the recent work undertaken
Hotel Platform Lifts
Here at Invalifts, we have had a long and successful relationship with the hospitality and leisure sectors. We can design and deliver hotel platform lifts, taking into consideration the scale of the project as well as the unique specifications of the client.
Overcoming accessibility issues is very important in the hotel industry as they need to be able to accommodate any access requirements by law. This is where our expertise and experience can be applied: providing you with a fully compliant lift solution that combines design beauty with functionality.
Our hotel platform lifts improve the experience of your guests and help your property to comply with DDA as well as health and safety regulations. To request more information on our hotel platform lifts or services, give us a call today.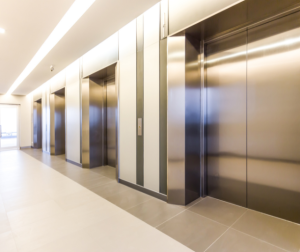 Wheelchair Lifts for Hotels
We can work closely with any client to deliver wheelchair lifts for hotels that are unrivalled in design, build and quality. We understand that the requirements of your facility may be entirely unique to you.
Resultantly, you may require an access solution that is unique and accommodates your chosen specifications. Our team, with a wealth of experience and ample mechanical and technical knowledge, can deliver wheelchair lifts for hotels that epitomise functionality and reliability.
We can work to deliver a product that supports your vision. For more information, contact us today.